Creative Studio Producer
Research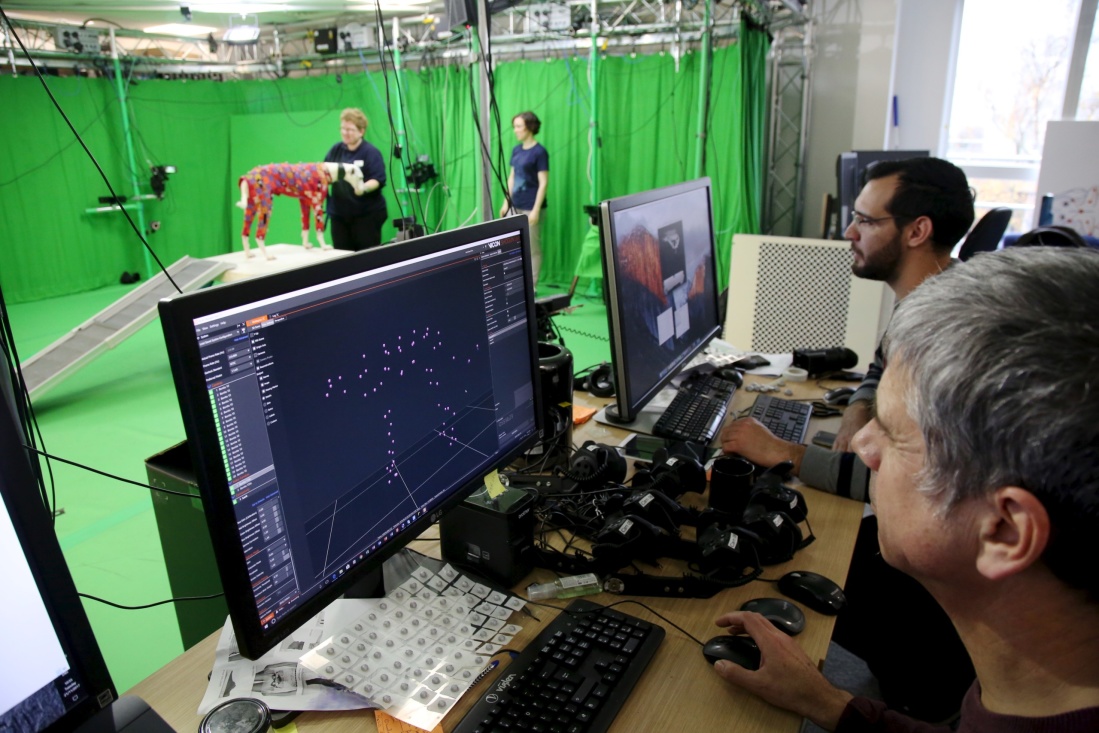 We're hiring a Creative Studio Producer to lead the overall management of our new Innovation Motion Capture Studio at the Bottle Yard Studios, Bristol.
Job title: Creative Studio Producer (fixed-term post)
Department: Computer Science
Salary: Starting from £33,797, rising to £40,322
Grade: Grade 7
Placed on: Monday 05 October 2020
Closing date: Monday 19 October 2020
Interview date: To be confirmed
Reference: CC7841
The University has been awarded funding from the European Structural Investment Fund (ESIF) for a new motion capture facility at The Bottle Yard Studios, Bristol!
We are seeking a highly organised and hardworking individual with a keen interest in creative technology to lead the overall management of the newly formed motion capture innovation studio. You should be knowledgeable in the area of motion capture, studio management and have significant experience of higher education and ERDF projects, as you will be central to setting up the newly formed motion capture facility, including its services, utilities and lease arrangements.
This is a fixed-term role until November 2022.
The facility will work with regional small to medium sized companies, and be a conduit for the research and innovation activity on campus to be transferred to companies to innovative and grow. The project includes partners including Bristol Old Vic Theatre School, Bath Spa University and Radium Audio.
The University of Bath is an international leader in motion capture and analysis, with high profile research centres including the Centre for the Analysis of Motion, Entertainment Research and Applications (CAMERA).
The aim of CAMERA is to create research impact in the areas of Entertainment, Human Performance Enhancement (eg Sport and Training) and Assistive Technologies (eg Health). CAMERA has a state of the art motion-capture studio, including a range of full body and facial Vicon optical capture systems and multi-camera 4K arrays to support its research. CAMERA researchers work across the Departments of Computer Science and Health, with a common technical for high end motion capture and analysis.
We have made a positive commitment towards gender equality and intersectionality receiving a Bronze Athena SWAN award, and we are actively working towards a Silver award. We are a family-friendly University, with an increasingly agile workforce, we are open to flexible working arrangements. We're also proud to be a disability confident leader and are happy to discuss any reasonable adjustments you may require.
We are an Autism Friendly University. Please speak to our Ambassador for Autism on how we endeavour to adapt our process for you.
Further details:
The University of Bath is an equal opportunities employer and has an excellent international reputation with staff from over 60 different nations.
We value, promote and celebrate inclusion, challenging discrimination and putting equality, diversity and belonging at the heart of everything we do. We aim to be an inclusive university, where difference is celebrated, respected and encouraged. We truly believe that diversity of experience, perspectives, and backgrounds will lead to a better environment for our employees and students, so we encourage applications from all genders, backgrounds, and communities, particularly from under-represented groups such as Black and Minority Ethnic (BAME), LGBT and disabled people, and value the positive impact that will have on our teams.